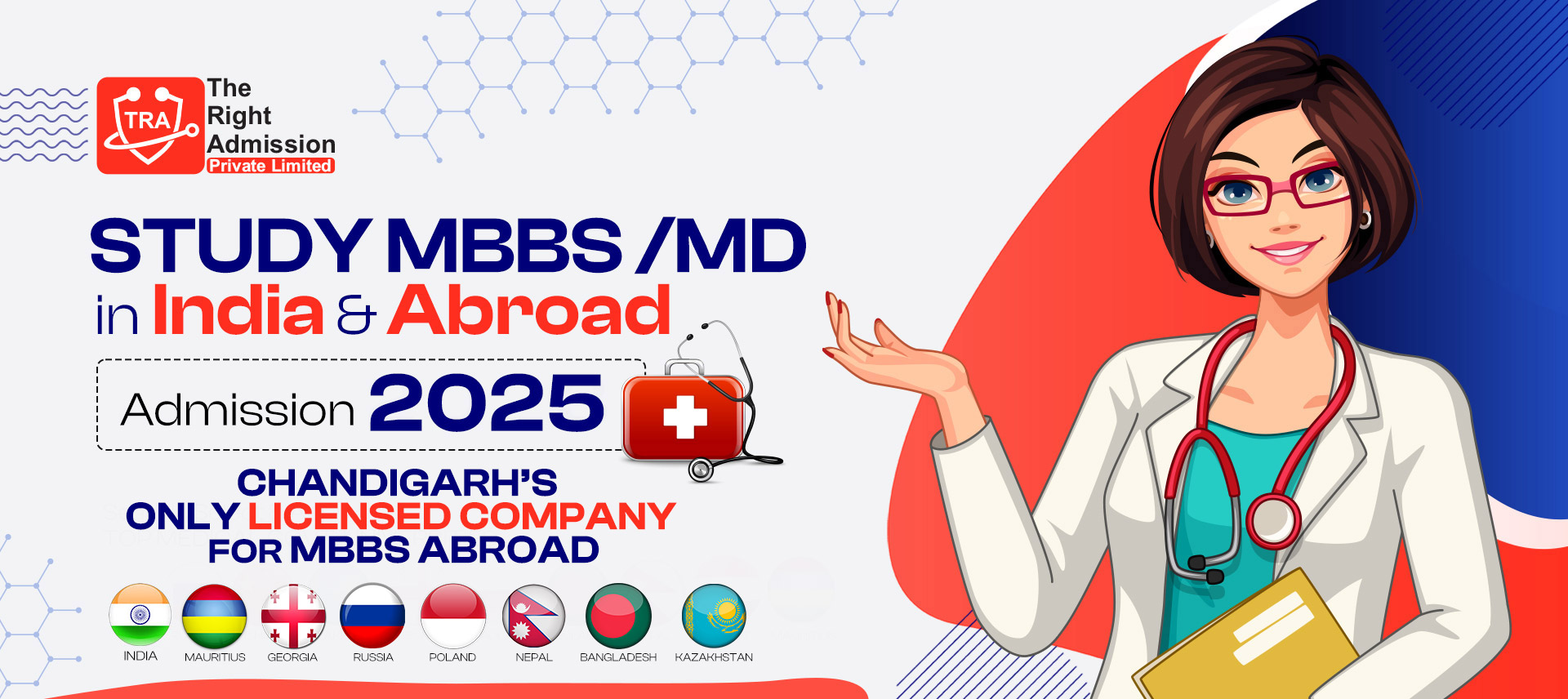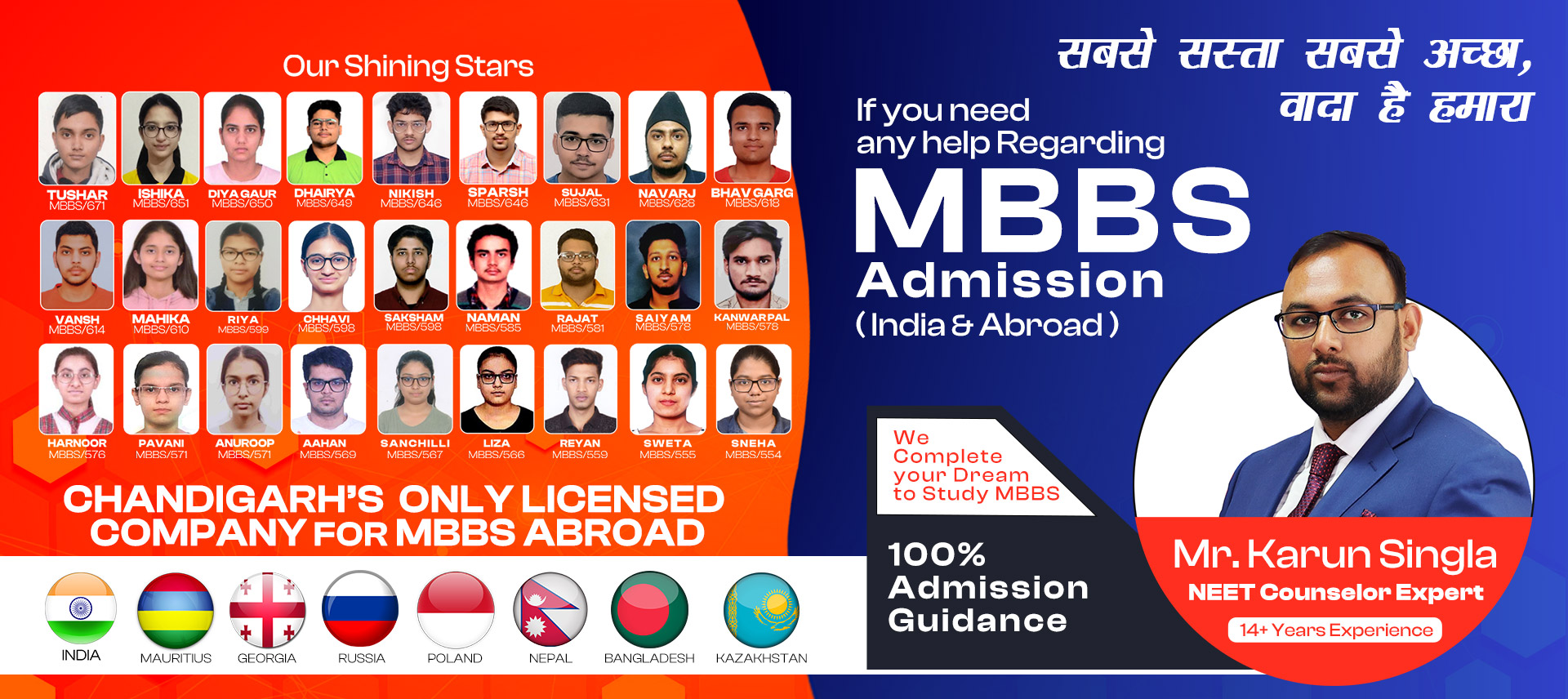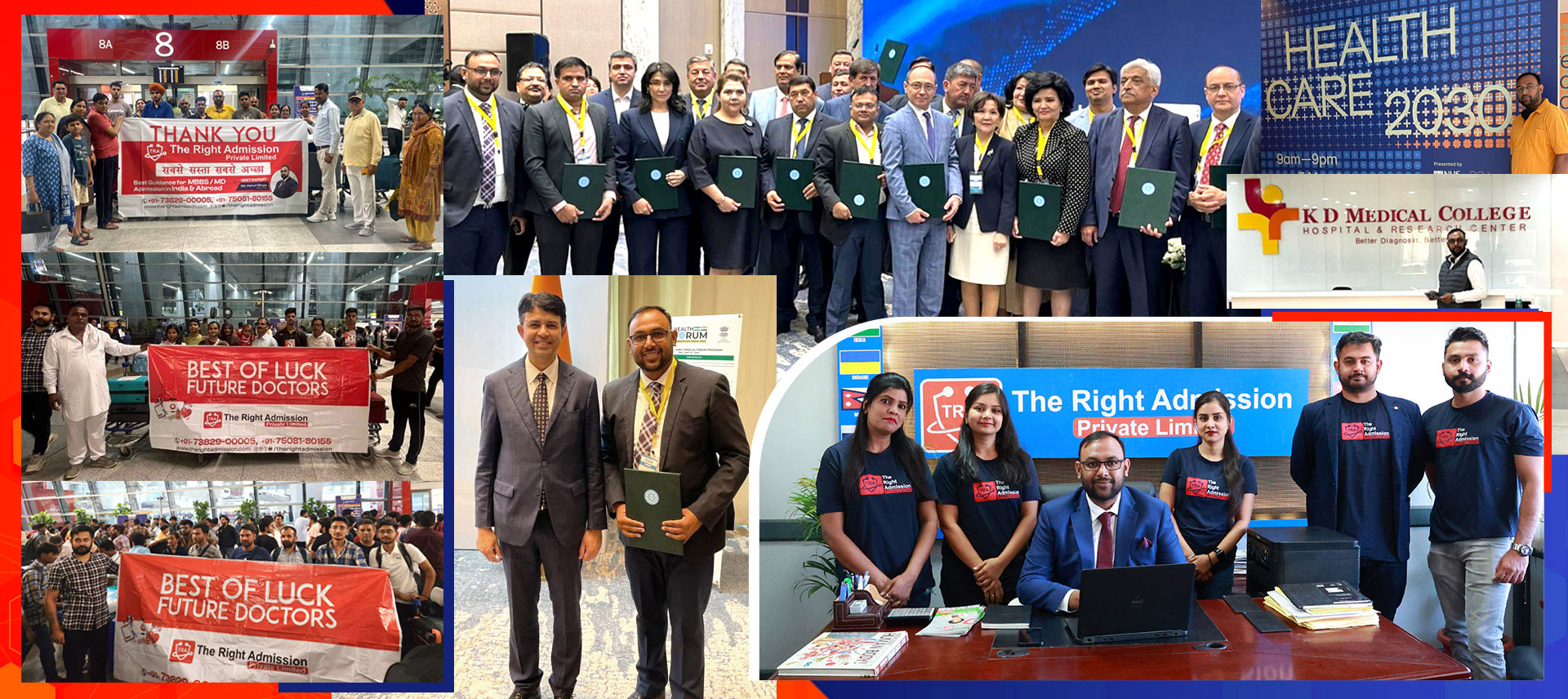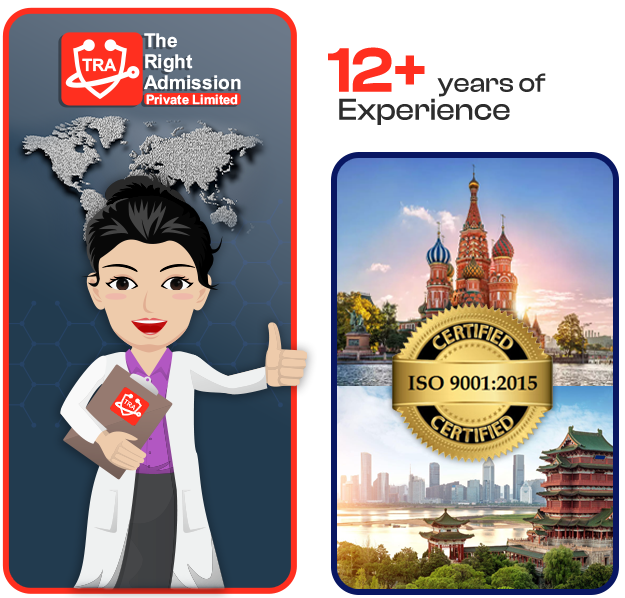 The Right Admission
A Few Words About Us
The Right Admission Education consultants Chandigarh plays an effective and faithful role, in order to ensure that you don't face any trouble in finding a right university as per your budget and requirement. TRUST us and we will not give you a single reason of concern from finding THE RIGHT MBBS University to getting an ADMISSION in the countries such as: India, Russia, China, Kazakhstan, Kyrgyzstan, Poland, Bangladesh, Nepal, Egypt, Mauritius
We are proud to offer top ranige in employment services such and asser payroll and benefits administrato managemen and asistance with global business range ployment employer readings from religious texts or literature are also commonly inc compliance.
Government licensed Company with 13+ Years of Experience.

Best Admission Guidance for MBBS to PG Admission in India. The Right Admission
Popular countries to Study Abroad
What makes us the trusted name in MBBS Abroad?
The Right Admission mission is to help every school student get into dream university through our unrelenting effort in providing most authentic and verified information about the university and country to students and thus create a bond of trust with thousands of students.
North India leading overseas educational consultancy

Transparency

Verified Information & Expert Guidance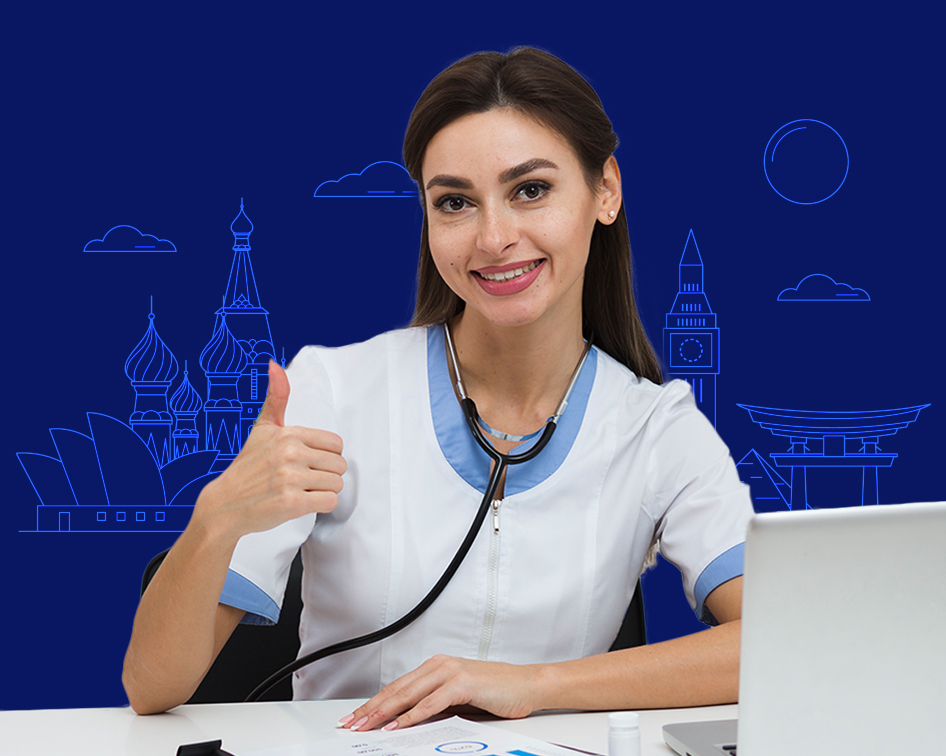 The Right Admission
MBBS Admission in India
100% MBBS Admission Guidance
Complete Guidance for admission in MBBS as per NEET Score | Education Loan assistance subject to bank formalities, Assist you for applying and completing documentation process | Special Guidance for Mop-Up and Stray Round Seats
Why to choose TRA
13+ years experience
Accurate financial planning.
Registered company.
Loan assistance.
Team TRA available in india and abroad during complete course.
Selection of right category and domicile for best college.
Right information at right time.
70+ university partners.
Data driven research.
No donation our fixed policy.

Register Now To Apply
We'd Love To Hear From You Anytime
For FREE Seminar Personal Counselling/Scholarship Book Your Seat Call or Whatsapp At 75081-80155 The Right Admission
Student's Reviews

HELLO , I'm Aditi Sood , resident of chandigarh and pursuing my mbbs from sri guru ram rai dehradun india . It seemed to be impossible to get admission in this college after my neet result but karun sir gave me the 100% assurance to get me into this college , im very thankful to the karun sir and vishal sir for the consistent support during the counseling process and after that also
Aditi Sood

Im sehajpreet kaur , i dropped in 2021 counseling and now in 2022 counseling i can't afford to drop again but at the same time i wanted to get a college of reasonable budget and in north india , my score was not very high and i had budget and location issues too , and because of all this i was not sure what to do ahead but then my father met karun sir in a seminar at my city jalandhar and he gave us the confidence to get the college of our choice and now i'm very thankful and feel lucky to had a guidance from karun who helped me achieving my dream of becoming doctor
Sehajpreet kaur

Im chitra sharma , since my childhood days i had a dream of becoming doctor and serve my nation and in this dream karun sir and his team were 24 x 7 available and gave a constant support even after the admission process was complete . i highly recommend everyone to take there guidance as if i had done my counseling without there help i would have landed in not so good college and an expensive also
Chitra sharma

Hello i'm prithviraj from bathinda and doing my MBBS from sri guru ram rai dehradun , my father met karun sir at a seminar in bathinda and there karun sir gave us the assurance to help us get in our dream college
Prithviraj

Im mehak garg from punjab , i only wanted to go to adesh medical college bathinda , but because of score i lost all my hopes and went back to chandigarh to take neet coaching in dropper batch but due to timely information and updates from karun i finally got admission in the college i wanted . i prefer everyone to take guidance from TRA and i assure you that karun sir will take care of process as your elder brother thank you karun sir and team TRA
Mehak Garg

Hello im mayank , after my neet exam i had no clue of what to do further and after going through online videos and websites i was more confused , but luckily i found karun sir who helped me get college of my choice and under reasonable budget and now my pursuing mbbs sridevi medical college tumkur . There representatives were all time present with me during my complete counseling process
Mayank

Hi im sneha gupta from ambala and i got to know about karun sir from his you tube videos , then my family met him and told about our budget and choice of college , it was a long journey of the counseling and i thank karun sir and vishal sir who were always there with us and i believe if my family didn't took there services then i would have surely got into BDS course but vishal constantly gave confidence to my mother to not opt that course as he said we will go to a good college and low budget and now im studying at DR SOMERVELL MEDICAL COLLEGE KERALA
Sneha Gupta